Alternatives to Russian vodka
Posted On
Russia's invasion of Ukraine began in February 2022 and has shocked the world. Here at Shake A Cocktail we find it equally concerning. We have seen the news about major global brands quitting the Russian economy, and as we often do, we got to thinking about vodka. In particular, we started researching alternatives to Russian vodka. Vodka is commonly produced in Eastern Europe – including Russia – but it is also produced in many other countries.
We don't wish to detract from the needless destruction and human suffering in Ukraine. The displacement of millions of Ukraine's citizens as a result of the war is a humanitarian crisis of epic proportions. However, we believe that it would be useful to compile a list of vodka brands and their countries of origin. This makes a useful reference point for those who ask "what vodka is made in Russia?" and who seek to avoid Russian-made brands and make a more conscious choice.
Vodka brands often have names which suggest they could be Russian, but they are not Russian-owned brands, or even produced in Russia. Conversely, some Russian-made brands have names that don't reveal their heritage. To confuse matters even further, some brands are labelled as "Russian Vodka" when they are not produced in Russia. As you can appreciate, it all becomes rather confusing.
This article is intended for those who wish to buy vodka with a clear conscience. The information in this article demystifies the names and origins of vodka brands. Armed with this knowledge, you can avoid buying a brand produced in Russia, or even actively support a Ukrainian-made brand, should you choose to do so.
This post contains affiliate links. If you click these and buy a product, we may receive a small commission. Thank you for supporting Shake A Cocktail.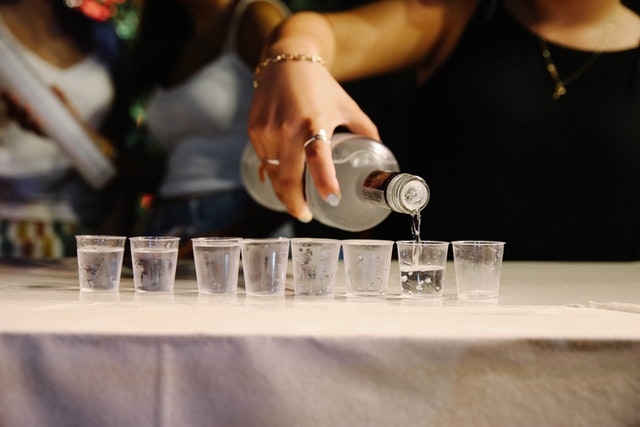 Ukrainian vodkas
First, let's take a closer look at the vodkas that are made in Ukraine. They may be difficult to find due to demand or disrupted supply lines, but they are worth seeking out: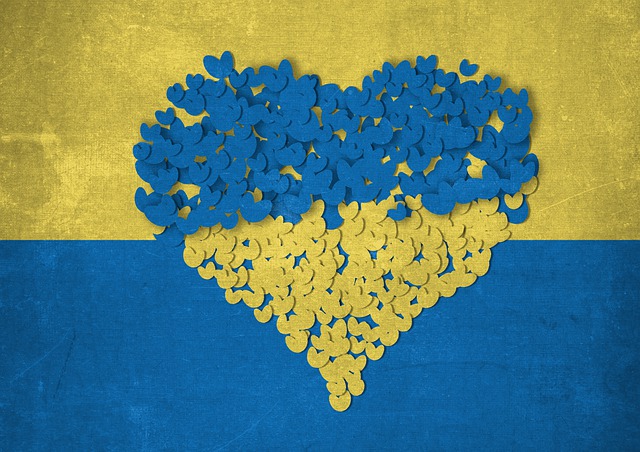 Non-Russian Vodkas which may be mistaken as Russian
It's also important to list the vodka brands whose names may suggest that they are made in Russia, but are actually manufactured elsewhere. These brands can therefore be considered "safe" if you prefer not to buy Russian-produced vodka. These brands are listed below, along with their country of manufacture:
Chekov – UK
Koskenkorva – Finland
Monk Isidore – UK (but is labelled as "Russian vodka")
Moskovskaya – Latvia
Red Square – UK
Russian Empire – Bulgaria
Smirnoff – UK
Stolichnaya (Stoli) – Latvia
Vladivar – UK
Vodka brands which are made in Russia
If you prefer not to buy Russian-made vodka, we've listed the brands below that are actually produced in Russia:
Belenkaya
Beluga – made in Siberia
Finist – made in Moscow
Green Mark
Royal Dragon – this is made in both Russia and Lithuania
Russian Standard – probably the most mainstream Russian brand found in the UK
Tovaritch
Tsar Ivan The Terrible
Special mention – JJ Whitley
JJ Whitley is worthy of a special mention in a category of its own. This brand was originally produced in St Petersburg, Russia. The brand announced that production would be switched to Lancashire, UK by the end of March 2022. Some stock still on shop shelves is likely to have been produced in Russia. We wanted to highlight this anomaly, so you can make your own judgement on whether to buy this brand, or avoid it. If you wish to buy this brand but are concerned about its country of origin, we would suggest carefully reading the label on the bottle.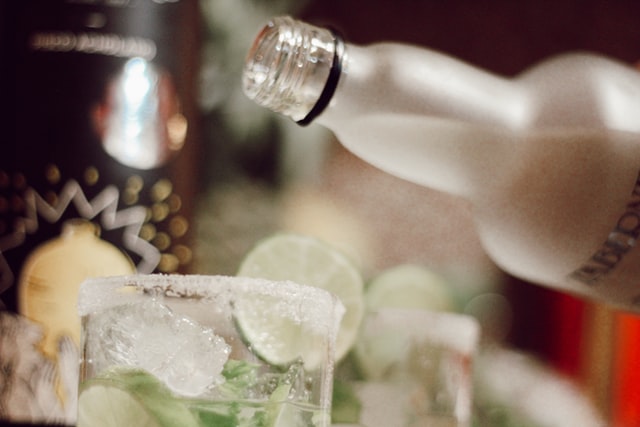 Other global brands
The following is a list of "safe" vodka brands that are not made in Russia. These are neither Ukrainian nor have brand names which could suggest that they are Russian-made:
Absolut – Sweden
Au – UK
Belvedere – Poland
Black Cow – UK
Boë – UK
Chase – UK
Ciroc – France
Crystal Head – Canada
D1 – UK
Eristoff – Georgia
Finlandia – Finland
Fris – USA
Glen's – Scotland
Grey Goose – France
Ketel One – Netherlands
Luksusowa – Poland
Kopparberg – Sweden
Masons – UK
Nero – UK
Purity – UK
Ramsbury – UK
Reyka – Iceland
Sapling – UK
SKYY – USA
Snow Queen – France
Tayport – Scotland
The Lakes – UK
Three Sixty – Germany
Tofka – UK
Wyborowa – Poland
Zubrowka – Poland
By categorising the brands in this article, we hope you can make an informed choice when you next buy vodka. This information was correct – to the best of our knowledge and research – at the end of March 2022. If you disagree, or think we've missed a vodka brand from any category, let us know in the comments below.