How to make an amazing Strawberry Daiquiri
Posted On
The Daiquiri is a classic cocktail which most commonly comprises rum, citrus juice and sugar. In a Strawberry Daiquiri, the sugar (or sweetener) is optional as the strawberries already provide a good degree of sweetness. Commercially-made Strawberry Daiquiris are often made with a pre-prepared strawberry syrup mixture, but this is no match for fresh strawberries. Once you have learned how to make an amazing Strawberry Daiquiri with fresh strawberries, you will never look back! Enjoy this cocktail on a warm summer day, at an adults' pool party, or indeed at any time when good strawberries are available!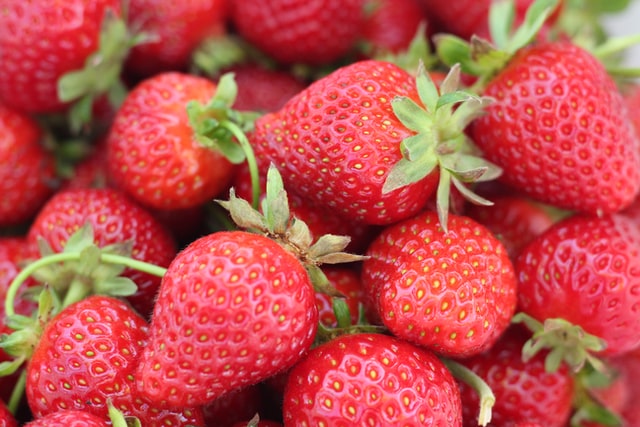 You will need (measurements will make one serving):
a muddler
ice cubes
50ml (2 fl oz) white rum
5x medium-sized fresh ripe strawberries
juice of one lime OR 40ml (1.5 fl oz) lime juice (fresh is best but you can use bottled)
simple syrup, caster sugar (or sweetener) (optional)
mint sprig (to garnish, optional)
Method:
Keep aside a strawberry and cut a slice in it, but not right through it (this will be the garnish for your cocktail).
Place 4 strawberries, lime juice and optional sugar in to your cocktail shaker.
Use the muddler to pulp the strawberries and combine the ingredients together. If you don't have a muddler, try using the end of a rolling pin or wooden spoon instead.
Add the white rum, and the optional simple syrup, sugar or sweetener.
Add plenty of ice to your cocktail shaker.
Shake the mixture vigorously for 10-15 seconds.
Strain the mixture into your Martini glass (you may need to take the strainer off the top of your shaker and pour the mixture through it slowly, carefully stirring the mixture in the strainer with a spoon to allow all the liquid to drain in to the glass).
Slide the reserved strawberry on to the edge of the glass using the slit that you cut in it earlier, and add the optional mint sprig garnish.
Enjoy!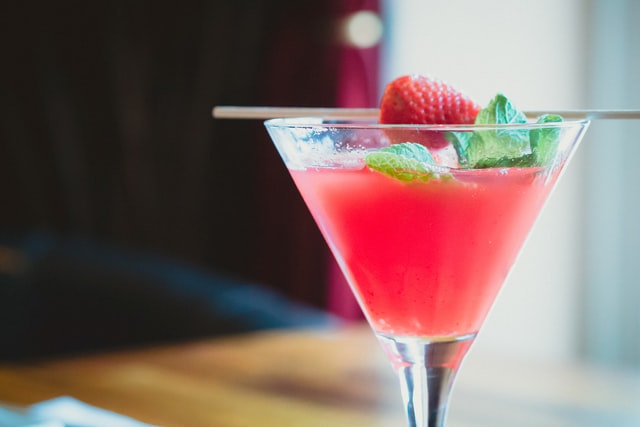 Variations:
Skip step 3 and blend the mixture in a blender to make a frozen daiquiri (frozen strawberries work well in this version).
Use tequila in place of the white rum for a different take.
Have you tried our tips on how to make an amazing Strawberry Daiquiri? Do you have any other interesting flavour combinations to share? Let us know in the comments below!