How to make a superb Margarita
Posted On
Let's talk Margaritas – a delicious yet simple cocktail that tickles the tastebuds and awakens the senses!  The Margarita is a classic cocktail which comprises tequila, orange liqueur (triple sec) and lime juice. It is commonly served in a glass with a salted rim. The origins of the Margarita are the subject of some debate, as many origins of the drink can be found with a little research. Margaritas can be served frozen (with crushed ice), on the rocks (with ice cubes) or straight up (chilled but without ice). Margaritas are traditionally served in a Margarita glass, which is similar to both a Champagne Coupe and a Martini glass, but with a stepped secondary bowl in the centre of the glass. Let's look at how to make a superb straight up Margarita, as well as some variations to try once you've mastered the original.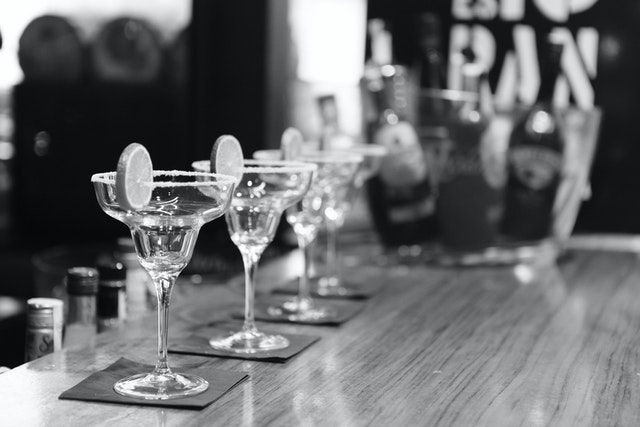 NB. This post contains affiliate links. If you click on one of these links and purchase a product, we may receive a small commission as as result. Thank you for supporting Shake A Cocktail. 
You will need (measurements will make one serving):
a Margarita glass (or use a Martini glass if you don't have one)
ice cubes
50ml (2 fl oz) tequila
25ml (1 fl oz) orange liqueur (triple sec)
25ml (1 fl oz) fresh lime juice
a lime wheel to garnish
salt (optional, for the rim of the glass)
A note on ingredients:
You'll get the best results by using fresh lime juice in your Margaritas. You can use bottled lime juice when salting the rim of your Margarita glass, and in an emergency in the cocktail itself. However, fresh juice will give a superior result. Similarly a good quality Tequila agave, such as Cazcabel or El Rayo will give you a much better result than a bog standard brand. Stick to an unflavoured variety, as you can always add your own flavours when needed. Margaritas are simple to make, so there really is no need to use a Margarita mix!
Method:
Rim the edge of your Margarita glass with salt by coating the edge of the glass with a little lime juice (or rubbing a lime wedge around the rim) and then dipping the rim of the glass in to the salt.
Add the remaining ingredients (apart from the lime wheel) to the cocktail shaker
Add plenty of ice to your cocktail shaker.
Shake the mixture vigorously for 10-15 seconds, until the exterior of the shaker becomes frosted.
Strain the mixture into your Margarita glass.
To garnish, cut from the centre of the lime wheel to the edge, and slip on to the glass.
Enjoy!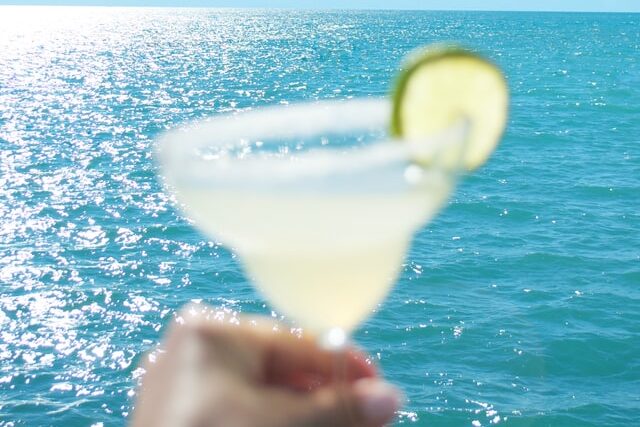 Variations:
For a Frozen Margarita, add all of the ingredients (apart from the lime wheel and the salt) to a blender with plenty of ice. Blend until smooth and serve in the same manner as above.
For a Margarita on the rocks, prepare as above, but add ice cubes to your servicing glass before pouring the cocktail.
Add a splash of fresh orange juice to your Margarita to lift up the citrus flavours from the orange liqueur.
Muddle a few slices of fresh green chilli pepper in your cocktail shaker before adding the other ingredients to make a Spicy Margarita (you can also add some optional fresh chilli as a garnish). For a spicy frozen version, try adding dried chilli powder to salt before coating the rim of your glass.
You can get creative and switch up flavours in your Margaritas by adding different fruits such as orange, apricot, pomegranate, strawberry, blackberry – the possibilities are endless.
Have you tried our tips on how to make a superb Margarita? Do you have any other interesting flavour combinations to share? Let us know in the comments below!