Bar tools for your new home bar
Posted On
Are you ready to get started in making cocktails at home? Read this post to learn about the essential bar tools for your new home bar. The tools we look at are easy to pack up and carry with you, so if you are heading off on a self-catering break, they're really easy to take with you. Whether it's a built-in bar, a space on your kitchen counter, a mobile bar cart, trolley, or a portable kit, you'll need the following tools:
Cocktail Shaker
Shakers are available in a variety of forms and sizes, but they all have one thing in common: making fantastic cocktails. Larger shakers enable you to make a larger quantity for several identical servings. This saves you making the same drink several times. A shaker also ensures that cocktails are identical, which is important if you're hosting a tasting, or want feedback from friends.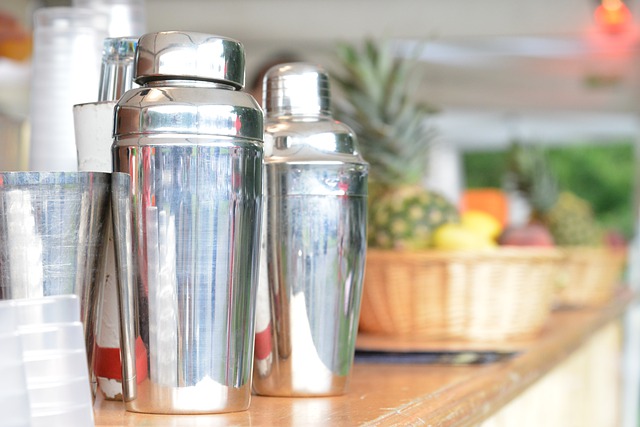 Muddler
A muddler is simply a pestle, with tiny teeth or texture on the bottom to help grind garnishes such as mint and pieces of fruit. Muddling helps to release more flavour from the ingredients, and also to combine several flavours together. A muddler is a must for a Mojito, as you can use it to muddle the fresh lime, sugar and mint, directly in the glass. Muddlers can be wooden, or metal with a plastic end containing the "teeth."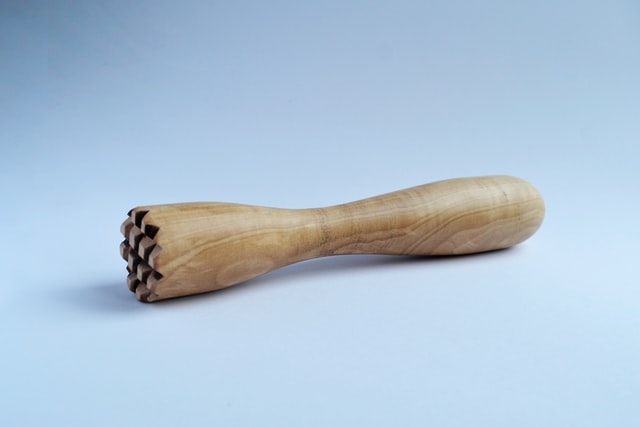 Jigger
A jigger is essentially a single and double measure. These measures ensure that the taste and strength of your beverages are constant. In the UK, they are usually a single (25ml) and double (50ml) measure. In the US a jigger is likely to be 1 fl oz and 2 fl oz.

Bar spoon
A long-handled bar spoon allows you to ensure that your cocktail is well-mixed, especially if it doesn't require a shaker. It's also useful for scooping out garnish from the bottom of the glass.  Pour a carbonated mixer down a twisted bar spoon (such as the one seen in the image below) to avoid excess fizzing.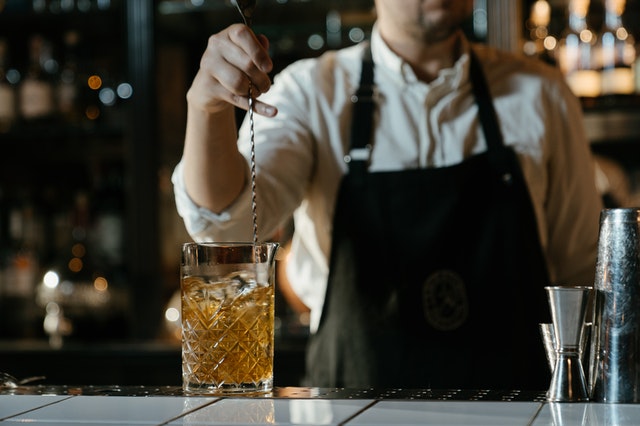 Cocktail Strainer
A strainer prevents ice, herbs and citrus garnishes from falling into your cocktail glass from the shaker. A metal cocktail shaker will usually have a lid with a built in strainer. Be aware that an integral strainer can let small shards of ice and bits of fruit in to your drink. A fine strainer is also useful, and is a must if you have a two-part shaker with no internal strainer.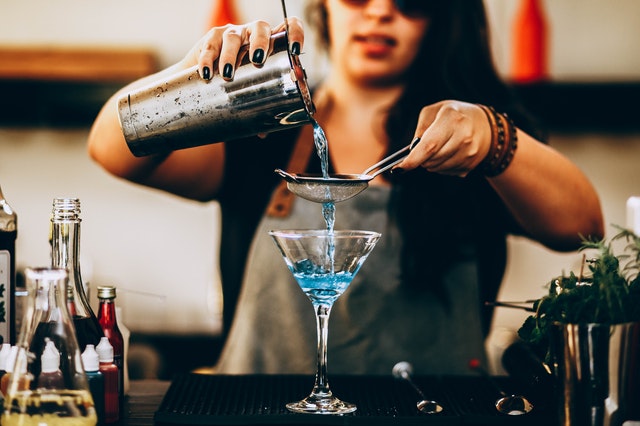 Ice Tongs and Scoop
Ice tongs are a must for those short drinks where you only need to pick up several cubes of ice. An ice scoop is the best tool for putting ice in to a cocktail shaker.
Most of these bar tools can be picked up cheaply online or in your local homeware store, so grab those bar tools for your new home bar and get ready to make some cocktails!