Win a £50 Amazon gift card
Posted On
Have you learned to make any new cocktails recently? Perhaps you are short of one or two ingredients for your bar? Perhaps you need an essential bar tool or two? In that case, we have a great giveaway for you this month! We've teamed up with some other great bloggers to bring you another chance to win a £50 Amazon gift card. So whether you need a bottle of Reposado tequila to make a delicious Margarita, or some white rum to make a Mojito, we have you covered! Of course, if you have a fully stocked bar (lucky you!) you can spend an Amazon voucher however you like. You can even add it to your Amazon account for future use. Amazon gift cards are valid for 10 years from the date of purchase!
So, don't delay, enter today! There are lots of ways to enter, just look for the Rafflecopter widget below to see all of the options. You will also see the terms and conditions below as well as all of the blogs taking part – please do take a moment to visit them to show your support.
The Prize
This prize is a £50 Amazon Gift Card.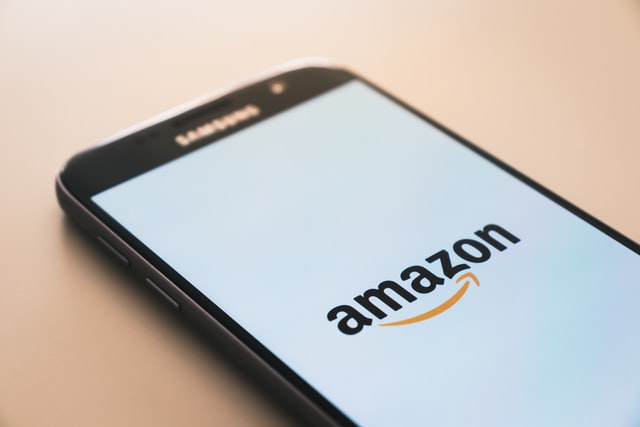 Enter now
Log in to the Rafflecopter widget below, and complete any (or all) of the entry options to enter to win a £50 Amazon gift card this month. If you're not familiar with Rafflecopter competitions, you can watch a brief instructional video here. There's no requirement to complete all of the options. The more options that you complete, the more entries you will receive, and the greater your chances of winning.
You can return to the widget and tweet about the giveaway daily to earn additional entries. To complete the daily tweet option, copy the unique URL (link) from your tweet each time. View your tweet on your own Twitter profile once you've sent it. Then click the 'share' option below your tweet and click 'copy link.' Paste this link into the box in the 'Tweet about the giveaway' option in the widget via the link below.
Bloggers Taking Part
Here is a list of all of the bloggers taking part in this giveaway – please show your support by visiting them.
Fitness Elf | The Happy Budget | Journalist Book | Notes from a Kitchen | Christmas in the UK | Nishiv | Mum's the Wurd | Vegan Book | The Life of Adventure | The Smokin Cuban | Underdogs Online | Great Yoga Tips | Shake a Cocktail | Fun Free and Frugal | Crafting her Blooms | Blackbird PLR | Crystal and Yarn | Her Home Biz | Simple Happy Home | Mums Money Corner | Best Sub Box | Kigbe | Digital Marketing Tips for You | My Life Tips for You | Money Tips for You | The Thrifty Princess | Bold Accounts | Adventures in Progress | Nelau | Cool Kid Crafts | Master Money Multiplier | Blondarina | Oceans of Gold | Robyn's Photography Academy | Robyn O'Brien Photography |
Terms and conditions
1. There is one top prize of a £50 Amazon gift card.
2. There are no runner up prizes.
3. Open to UK residents aged 18 and over, excluding all bloggers involved with running the giveaway.
4. Closing date for entries is midnight on 23.02.2023.
5. The same Rafflecopter widget appears on all the blogs involved, but you only need to enter on one blog.
6. Entrants must log in to the Rafflecopter widget, and complete one or more of the tasks – each completed task earns one entry in the prize draw.
7. Tweeting about the giveaway via the Rafflecopter widget will earn five bonus entries into the prize draw.
8. 1 winner will be chosen at random.
9. The winner will be informed by email within 7 days of the closing date and will need to respond within 28 days with their delivery address, or a replacement winner will be chosen.
10. The winners' names will be published in the Rafflecopter widget (unless the winner objects to this).
11. The prizes will be dispatched within 14 days of the winner confirming their details.
12. The promoter is Drew Media LTD t/a www.MakeMoneyWithoutAJob.com.
13. By participating in this prize draw, entrants confirm they have read, understood and agree to be bound by these terms and conditions.