How to make the perfect Mojito
Posted On
The Mojito originates from Havana, Cuba and makes a deliciously refreshing drink on a summer's day, or practically any other time of the year! The Mojito is rumoured to have origins in a medicinal drink dating back to the 16th Century. In this article, we take a closer look at the method for making a classic Mojito. Read on to learn how to make the perfect Mojito, as well as our tips for the best variations on this classic cocktail.
You will need (measurements will make one serving):
a muddler
crushed ice
50ml (2 fl oz) white rum
1/2 a fresh lime (chopped in to 6 pieces) OR 20ml (3/4 fl oz) lime juice (fresh is best but you can use bottled)
10-15 mint leaves, plus an (optional) extra sprig of mint to garnish
2tsp sugar (or sweetener)
soda water
Method:
Prepare the crushed ice (if you don't have any, you can use a good blender to crush some ice cubes)
Place the mint leaves, lime pieces or lime juice and sugar in the glass
Use the muddler to mix the ingredients, release the mint oils from the leaves and the juice from the fresh lime pieces (if using). If you don't have a muddler, try using the end of a rolling pin or wooden spoon instead.
Fill up the glass with crushed ice
Add the white rum
Top up with soda water and stir gently with a bar spoon
Add a sprig of mint and/or a slice of lime to garnish (optional)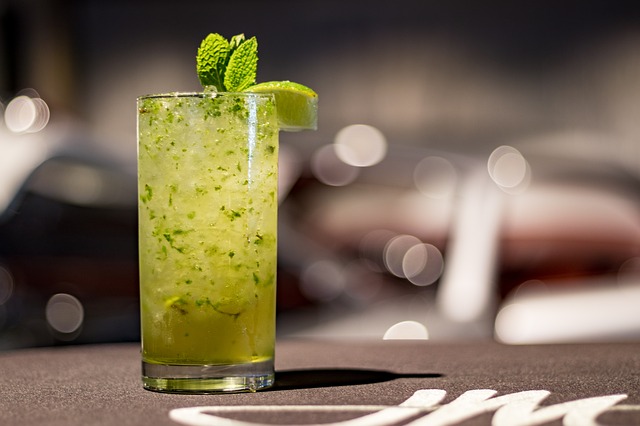 Variations:
Experiment with a golden or dark rum for a taste variation
Use a dry gin in place of the white rum for a different take (this combination is known as a Southside)
Use ice cubes and blend to make a Frozen Mojito (don't use lime pieces in this version!)
Have you tried our tips on how to make a perfect Mojito? Do you have any other interesting flavour combinations to share? Let us know in the comments below!